Domestic Travelling/Zuhause Reisen
documentary, 2005, 90 Min, Digi Beta
engl. subtitles
script and direction
| Gert Bendel
DoP
| Jana Marsik, Ines Thomsen
edit
|
Lars Späth
music
|
Kapaikos
sound
| Jan Bendel
sounddesign
| Sven Bien
"You never gonna be a camper!"- this is the wry note on Gert Bendel´s multiple failed experiments to fix a sunsail at his RV. And it´s true: Although the filmmaker billet on a Berlin campground during the complete summer season to make a documentary about permanent campers` microkosmos, he never pretends that this ever could be his world. Trough his open minded and curious way he mixes up everyday life of his camping fellows, but soon he becomes a full member of the community.
Even though did things differently, his RV becomes a venue for talks and parties.
Gert Bendel´s film DOMESTIC TRAVELLING (Germany 2005) is a self-experiment, that shows the insight of a society with its own rules and rituals in a sensitive and very kind matter- between longing for distance and perfect world, everydaylife and adventure and between buildup and deconstruction of a season.
Birgit Kohler, Arsenal - Institut for Film und Video Art e.V.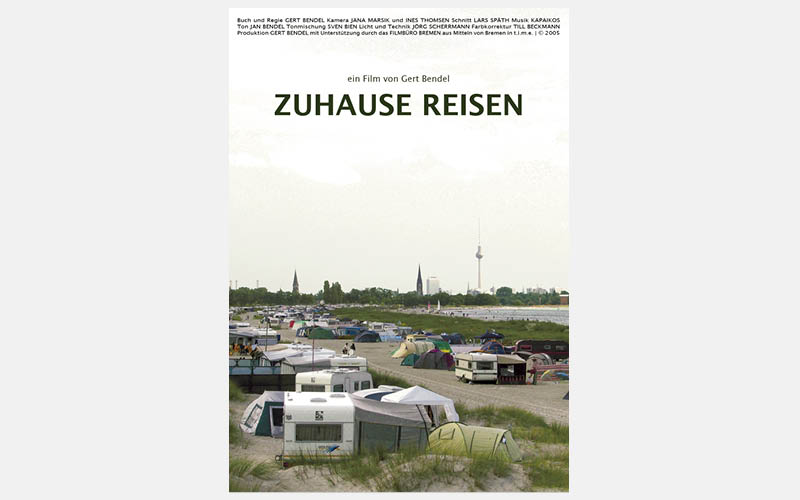 Filmposter ZUHAUSE REISEN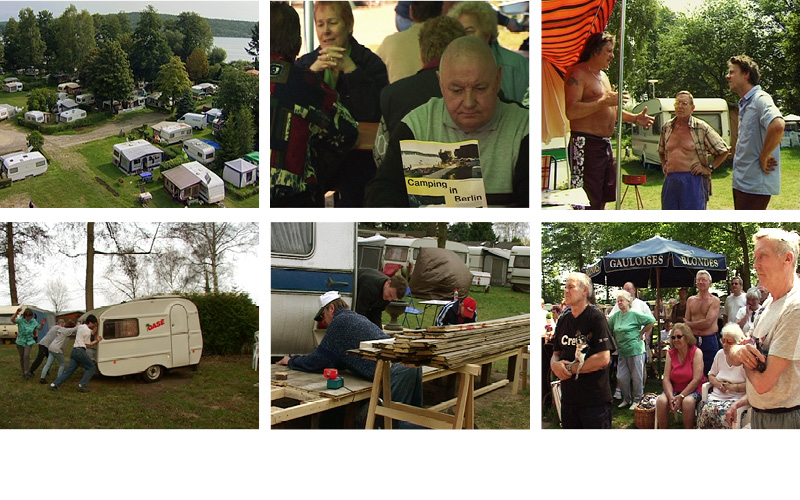 Filmstills ZUHAUSE REISEN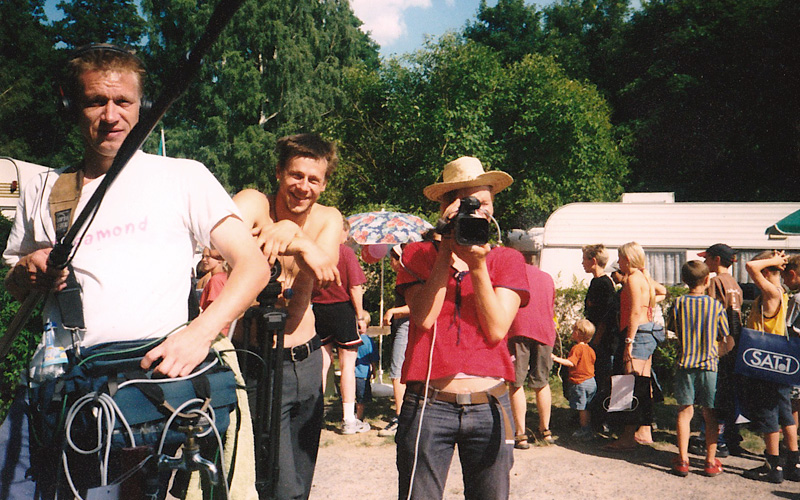 Filmteam: Jan, Gert and Ines
my lot on the campingsite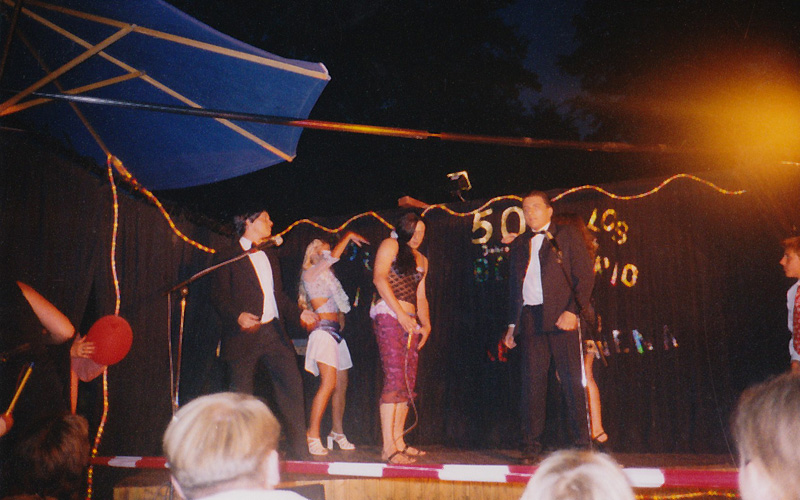 50 years Berlin Camping Club